All of Our Shadows – Overview
"All of Us move among shadows, but some are scarier than others…"
In these times of uncertainty and anxiety, this short animated film follows a day in the life of a young teenage boy as he deals with his daily worries and fears. Can he confide in his school mates and ask for help? Or will his fears win?
All of Our Shadows is the second All of Us Schools Campaign film. This 7-minute animated film is already award winning and is now released in full.
To find out more about the bespoke resources that accompany this film, check out the Resources Page.
Our education consultant is available to answer any questions about the programme and to give you support and ideas for implementing it your school or recommend how best to use the programme in any education setting.
Awards for All of Our Shadows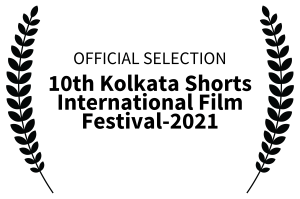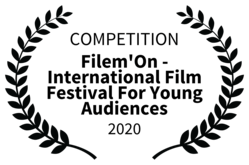 Reviews of All of Our Shadows
Indie Film Critics
"All Of Our Shadows" bears a timely and vital message for young people on mental health and how to deal with their fears and anxieties. As such, it is a film that despite its brevity manages to achieve two objectives successfully; to be informative and highly entertaining."
Indie Shorts Mag
"All Of Our Shadows does something rare and moving: it allows a boy to be frightened and it allows him to find his own community... now is that not rare?"
Take 2 Indie Review
"In these times of uncertainty, anxiety is being experienced on a large scale, especially in adolescence. All Of Our Shadows is targeting that demographic specifically, helping teenagers feel seen and understood. Through a simple narrative, the film is tackling a complex mental health issue and highlighting the fact that anxiety is the mind playing tricks."
Frame Light
"All of Our Shadows is a sensitive and compassionate look at the fears and anxieties of a schoolboy in central London. The animation, lush and richly textured, creates a comfortable and almost childlike atmosphere, which contrasts powerfully with the serious tone of the film's narrative... All of Our Shadows is sad in its relevance and its necessity, but it does not dwell on the horrors of violence and horror. Instead, it focuses on the power of camaraderie in the face of fear, and ultimately empowers the anxious and scared."
UK Film Review
"From start to finish, this film is a pleasure to watch... All of Our Shadows is a beautifully told tale, with mesmerizing visuals and it carries an important message. That message is that if someone has problems, then they should talk to others about them. The film also explores themes of social isolation, self-confidence, friendship, knife crime and growing up. It also contains elements of horror, due to the menacing mist that follows the hero. It does end though with an uplifting note."
Screen Critix
"Creative, interesting, and essential in this day and age, All Of Our Shadows comes highly recommended by us all at Screen Critix."
Reel Romp
"All of Our Shadows is an animated short film, and it's animated well... This title is all about the visuals and the message it conveys. The message is open enough to be used for multiple questions but obvious enough to be taken at face value... I highly recommend this film."
All of Our Shadows: The Making Of
Do you know how an animated short film is made? Now's your chance with our behind-the-scenes video
All of Our Shadows: Launch Event
Watch the official launch of All Of Our Shadows in May 2022 at Westminster Academy
All of Our Shadows: Schools Workshop Trailer
See our bespoke educational resources in action in this schools workshop trailer